The world-renowned International Consumer Electronics Show (CES) was held in Las Vegas, USA on January 8th. As the largest and most influential consumer electronics technology exhibition in the world, the total area of the exhibition exceeds 260,000 square meters, attracting more than 4,500 exhibitors. KONKA brought a number of flagship products and core technologies to the show, which became the highlight of many brands at this exhibition.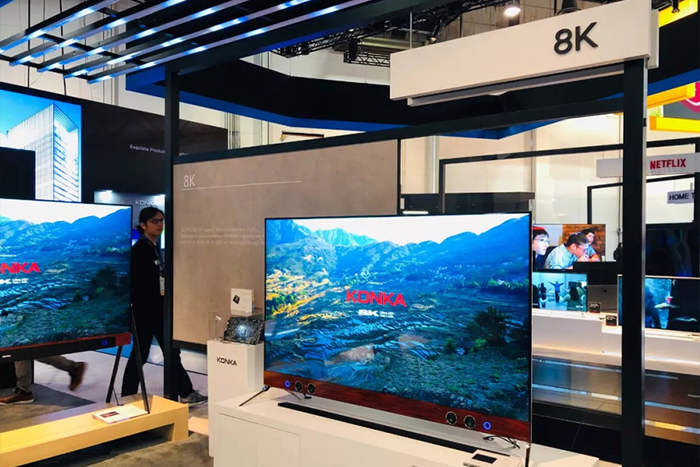 KONKA exhibited products such as OLED TV V1, inverter TV R2 and 98-inch large-size TV A3 at CES, which won the praise of the guests. Professionals believe that this is an inevitable result because KONKA continues to increase investment in scientific research. KONKA has made great breakthroughs in the three fields of semiconductor, Internet of Things and artificial intelligence. It has achieved a major breakthrough in the "8K independent chip" and applied it to various products including KONKA flagship model V1.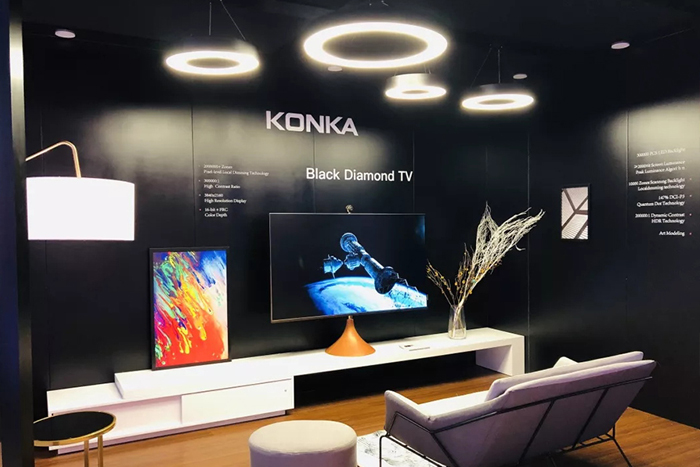 The all-ecological artificial intelligence voice system developed by KONKA not only realizes the necessary skills such as voice control TV and AI interaction, but also has the black technology that can control the smart home appliance.
For overseas markets, KONKA has also exhibited Black Diamond TV and Mini LED TV, which support immersive experience UI, Netflix and Youtube, showing the highest level of smart TV.