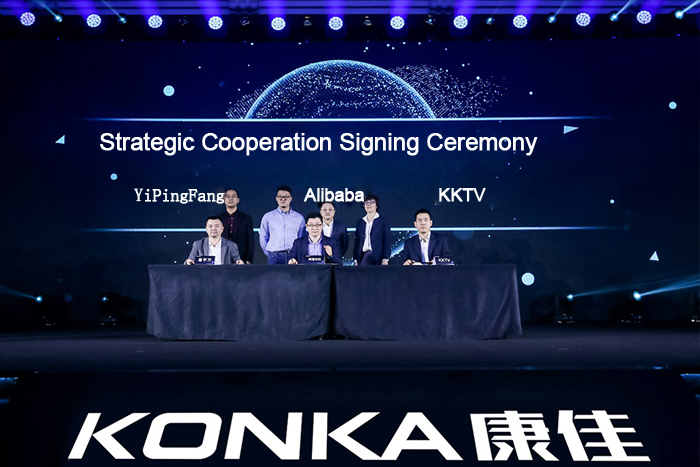 The "Easy Nth Power" KONKA Internet Strategy Conference and Annual Marketing Ceremony hosted by KONKA Internet Business department kicked off in Shenzhen On January 18th ,2019. At the meeting, KONKA Internet Business department "YiPingFang" and KONKA KKTV, won the strategic investment of Alibaba.
The latest generation of Yiyou (YIUI) 7 system with the theme of "Having AI is more love" was also released on the same day. The release of the new system YIUI 7 has become the focus of attention on the spot. After six versions of iterative optimization, the YIUI system which is independently developed by KONKA has been very successful in terms of operational interaction, content presentation and system experience.
In the future, KONKA products will continue to focus on the family, bringing more personalized, intelligent and simple users' experience. At this conference, KKTV debuted two new products, T5 and V5. Compared with the 5th anniversary products, the K5 makes more promotion. It satisfies the high image quality and high configuration requirements of users, and at the same time follows the "High Quality with no High Price" product concept.
Nowadays, KONAKA is expanding to a number of business areas based on the home appliance industry, and strive to build a platform company driven by technological innovation. The cooperation with Alibaba has undoubtedly further enhanced its comprehensive strength in "platform + content + terminal". I hope that KONKA in the transition will soon reach the goal of 100 billion Yuan, and bring us more surprises.