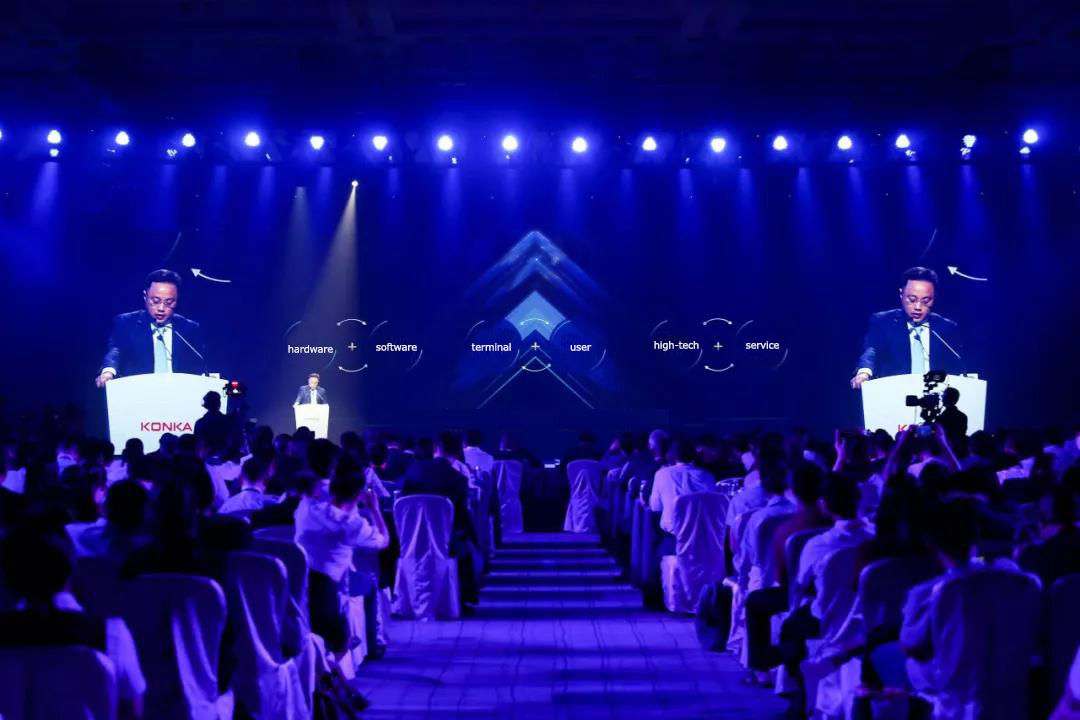 KONKA held the 38th Anniversary celebration and strategy conference at the JW Marriott Hotel in Shenzhen On May 21, 2018. Chairman of the Board Liu Fengxi, President Zhou Bin and Government leaders as well as Media reporters attended the ceremony.
The new strategy clearly points out three development strategies:
"Reform - implement mixed reform & cohesive developments"
"Transformation - build new industries concentrating on emerging industries"
"Upgrade - Focus on smart appliance & upgrading existing business models"
These strategies will help KONKA leap-forward.
- Technology Park Business Group
- Industrial Product Business Group
- Platform Service Business Group
- Investment Financial Business Group
According to the guidance of this core strategy, we are confident in achieving this goal that we will have achieved target revenue of 60 billion RMB by the end of the 13th five-year economic and social development plan, and target revenue of 100 billion RMB by 2022.
Konka Group announced the establishment of a new environmental protection technology department and a semiconductor technology department, which means that we formally entered the environmental protection and semiconductor industries.
The future development of KONKA is worth looking forward to!