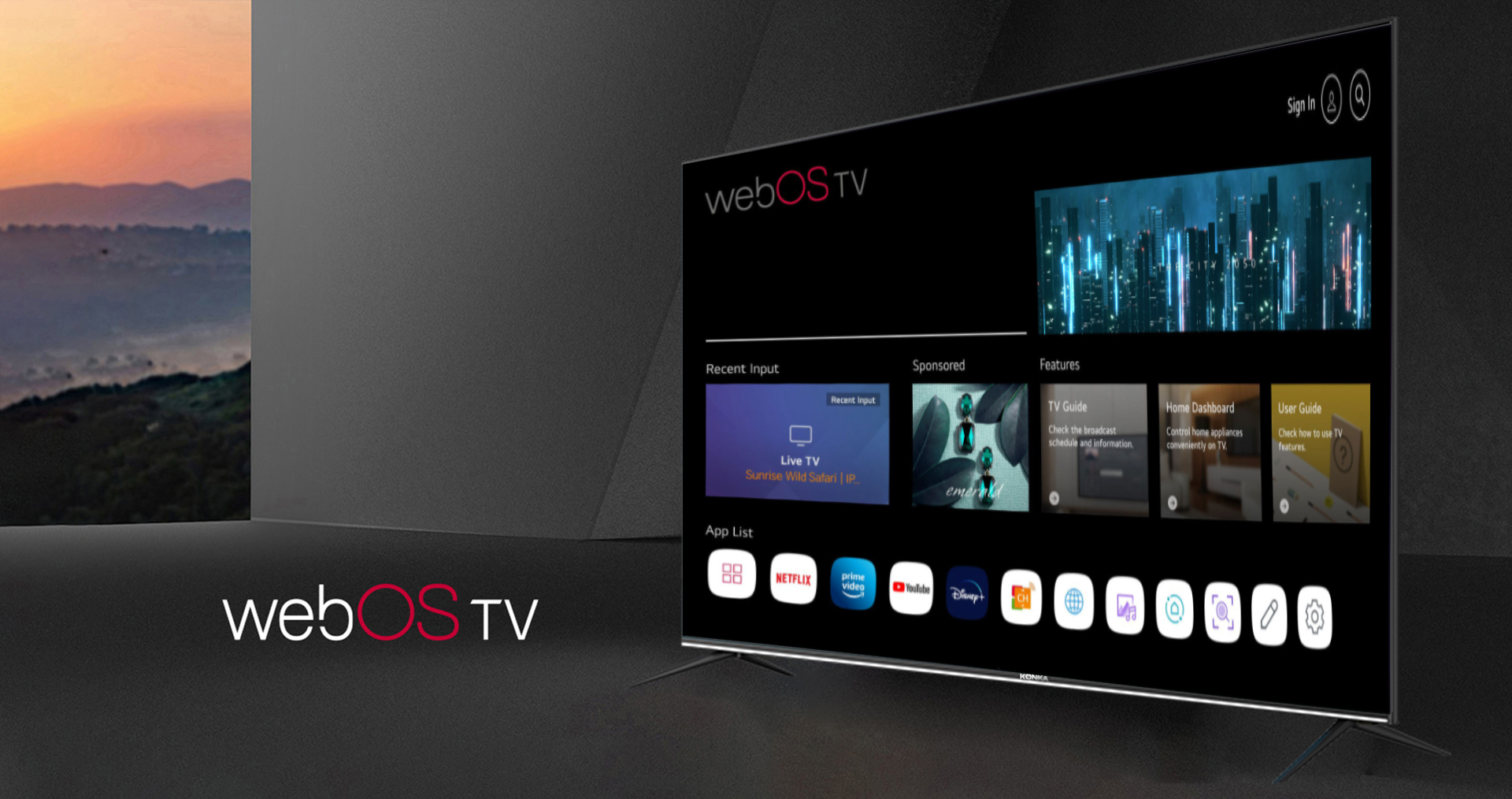 Latest Operating System
The lastest webOS renders the apps' user interface on a half screen, and looks neat and elegant. It supports switching between multiple tasks without the need to exit operation in the current user interface. So, you can directly preview and switch from an app/TV channel/movie/live streaming page using just the home key.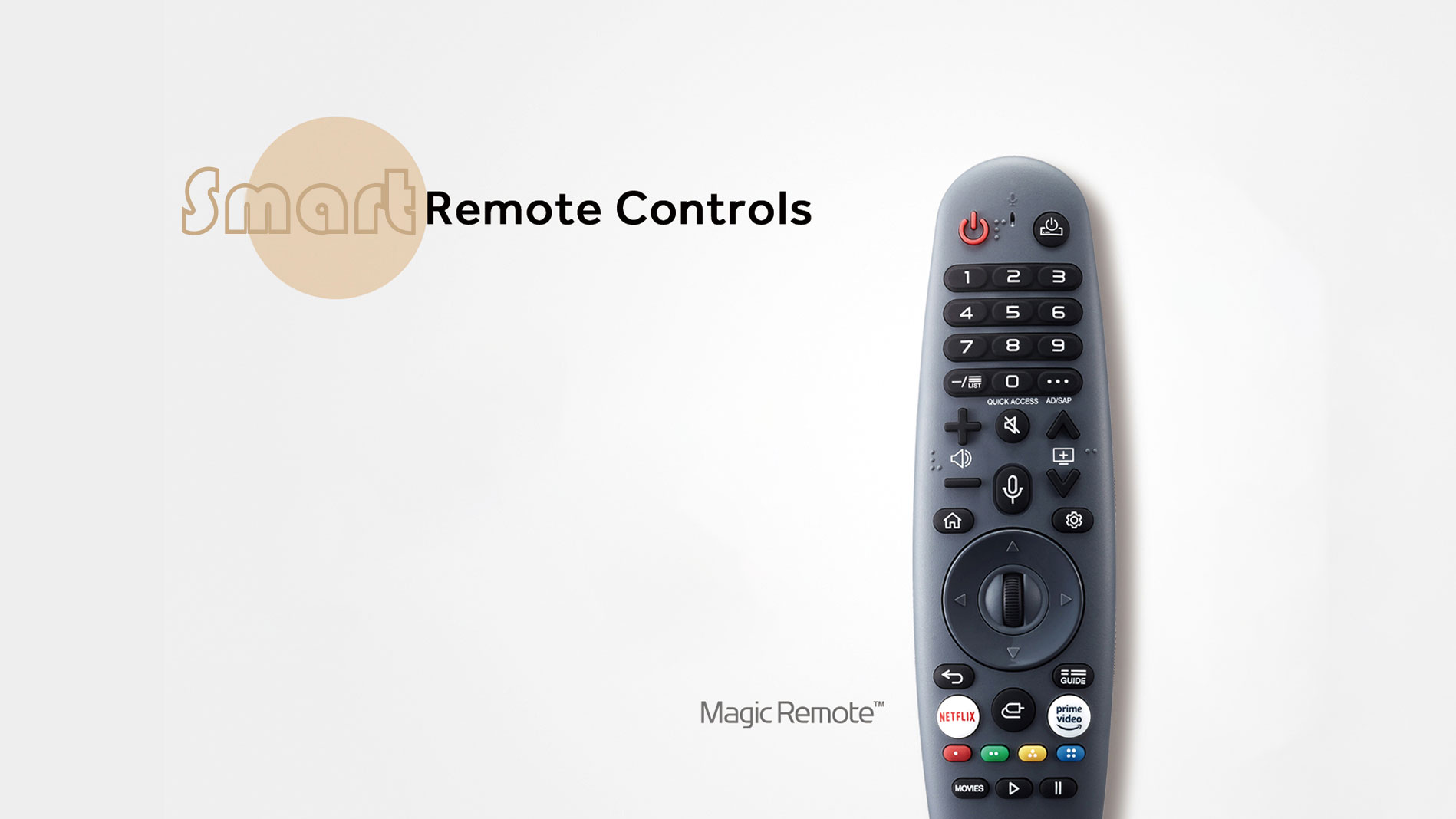 4K UHD
Offers a screen with a resolution of 3840*2160 pixels, which is capable of reproducing the original visual details with amazing fidelity.So every picture is vivid before your eyes.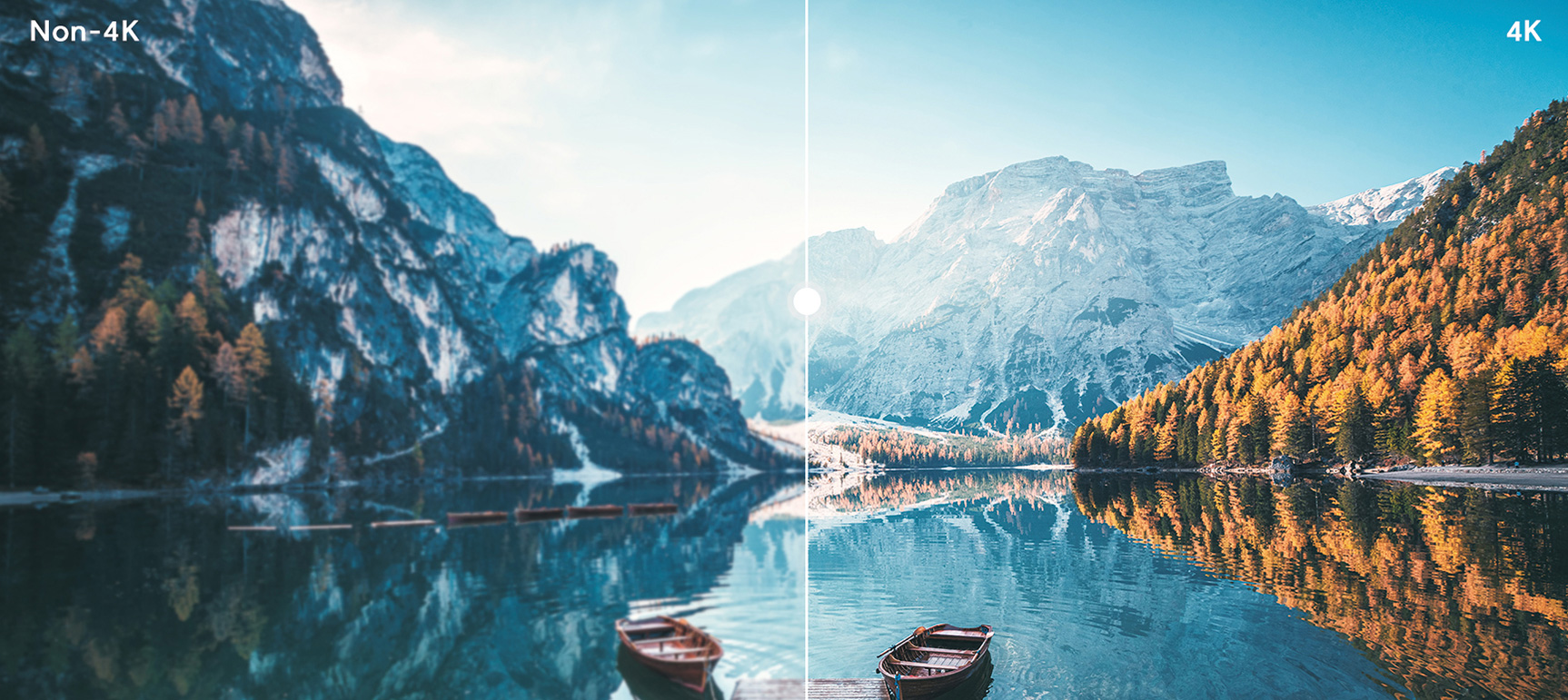 HDR, Better Picture Quality
Using HDR technology, this TV has boosted pictorial dynamic range and enhanced contrast. So it is capable of generating the visual effects to better reflect what exists in the real world.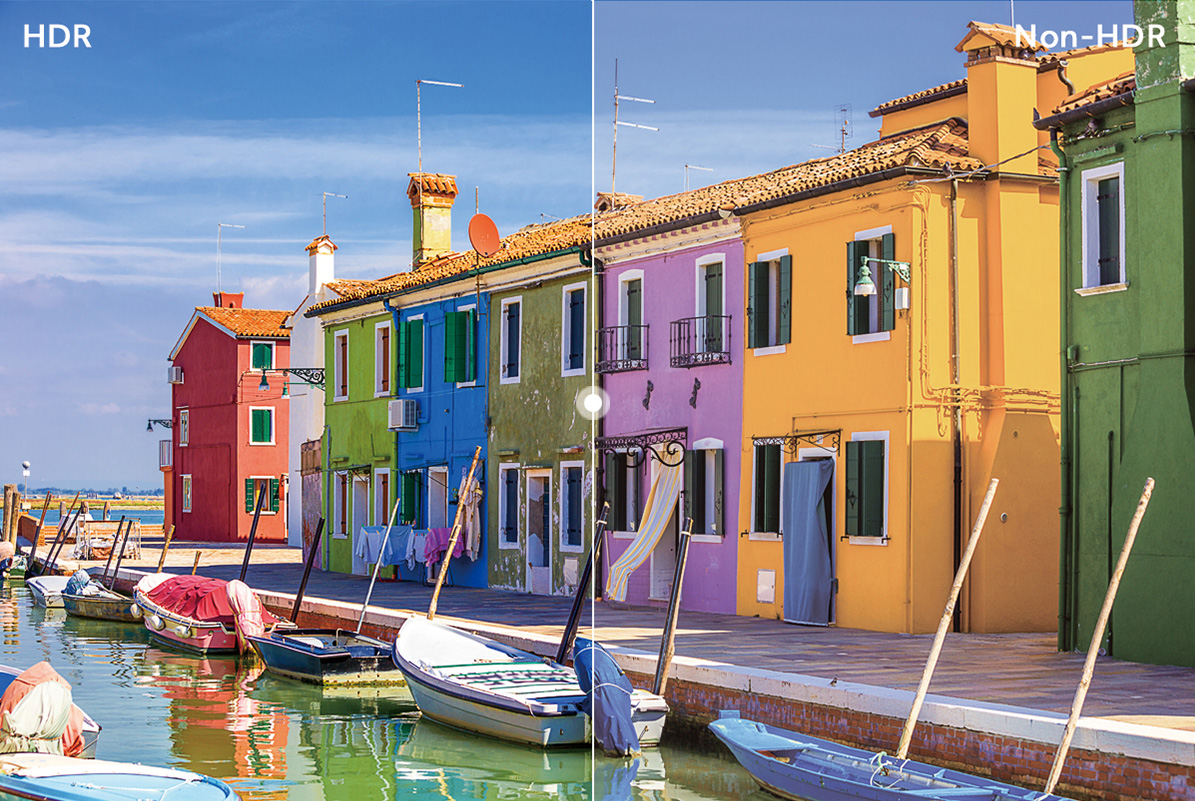 APP Contents Store
Comes with official licensing from apps including Netflix,YouTube and prime video etc.,plus a built-in contents store with more than 1000 apps available for download.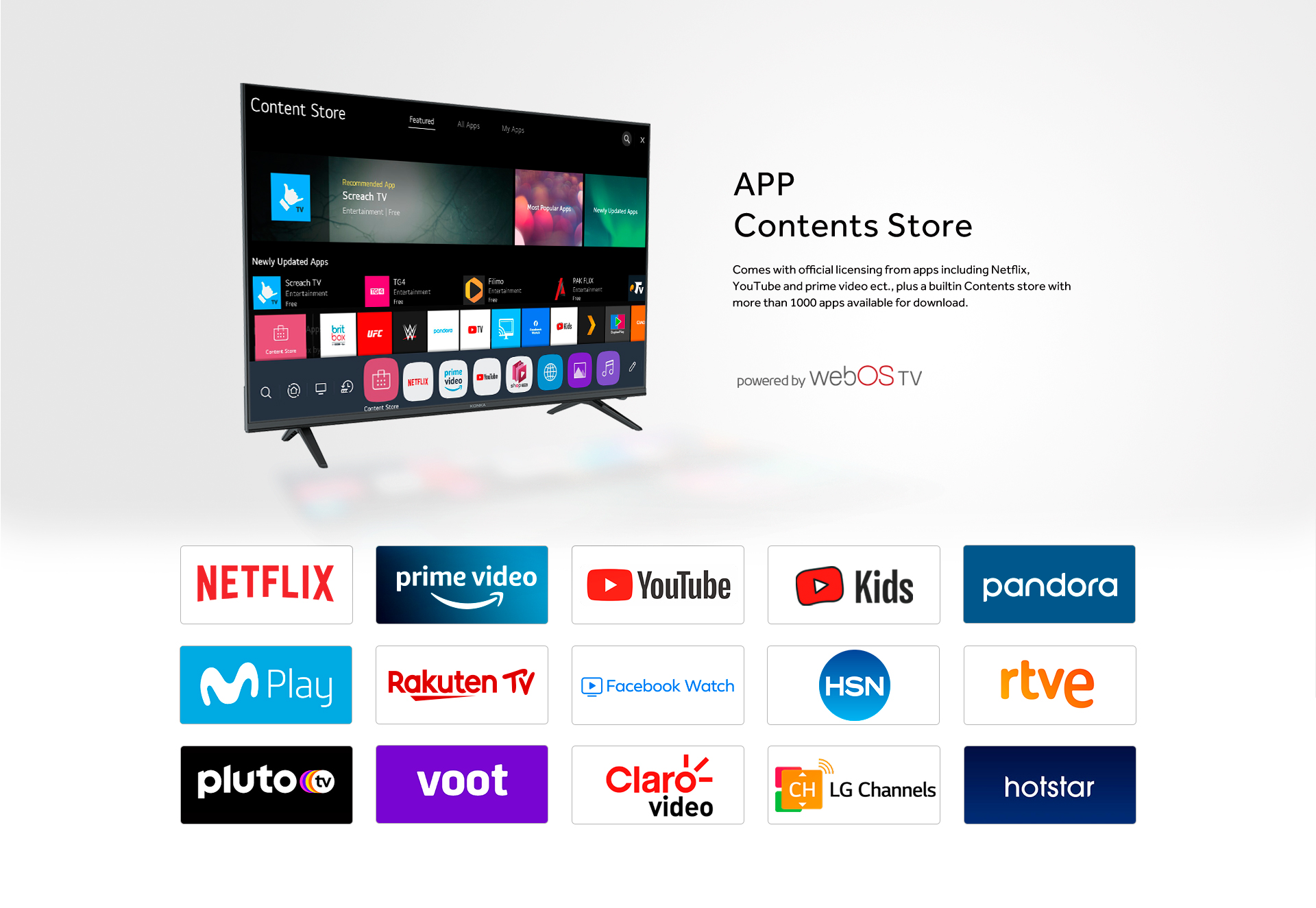 Motion Blur Compensation
No fear of high-speed motion pictures,the details of every frame are clearly visible.
Excellent Surround Sound
Through the DPS professional tuning,808 series sound effects could balance sound quality,and with big resonance cavities,this TV gives you an immersive experience.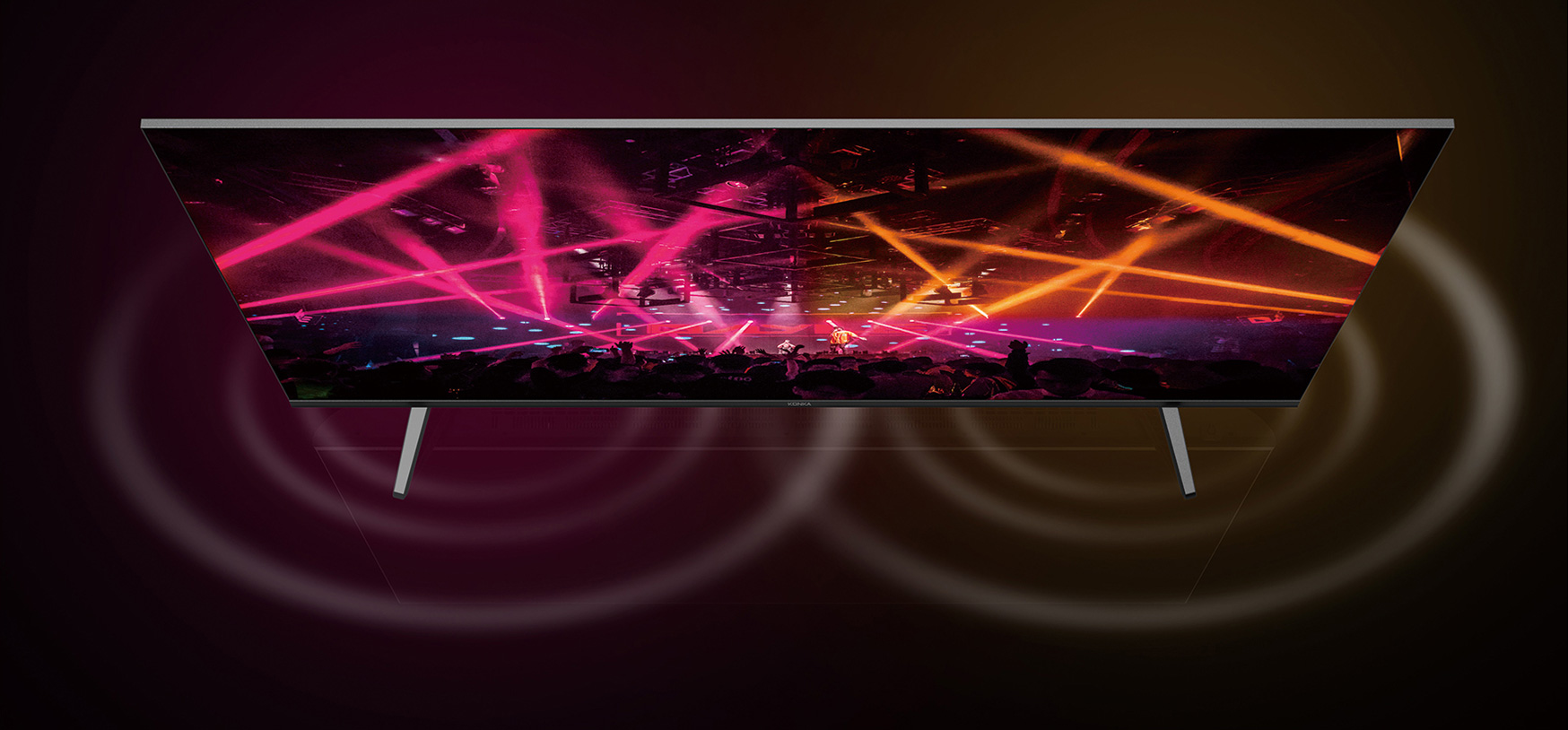 Superior Performance
With an Quad-Core processor,this TV's response time is extremely short so that you can complete your operations more quickly. Whether you want to watch movies or play games on this TV,it is always highly responsive,showing what you need at lightning speed.