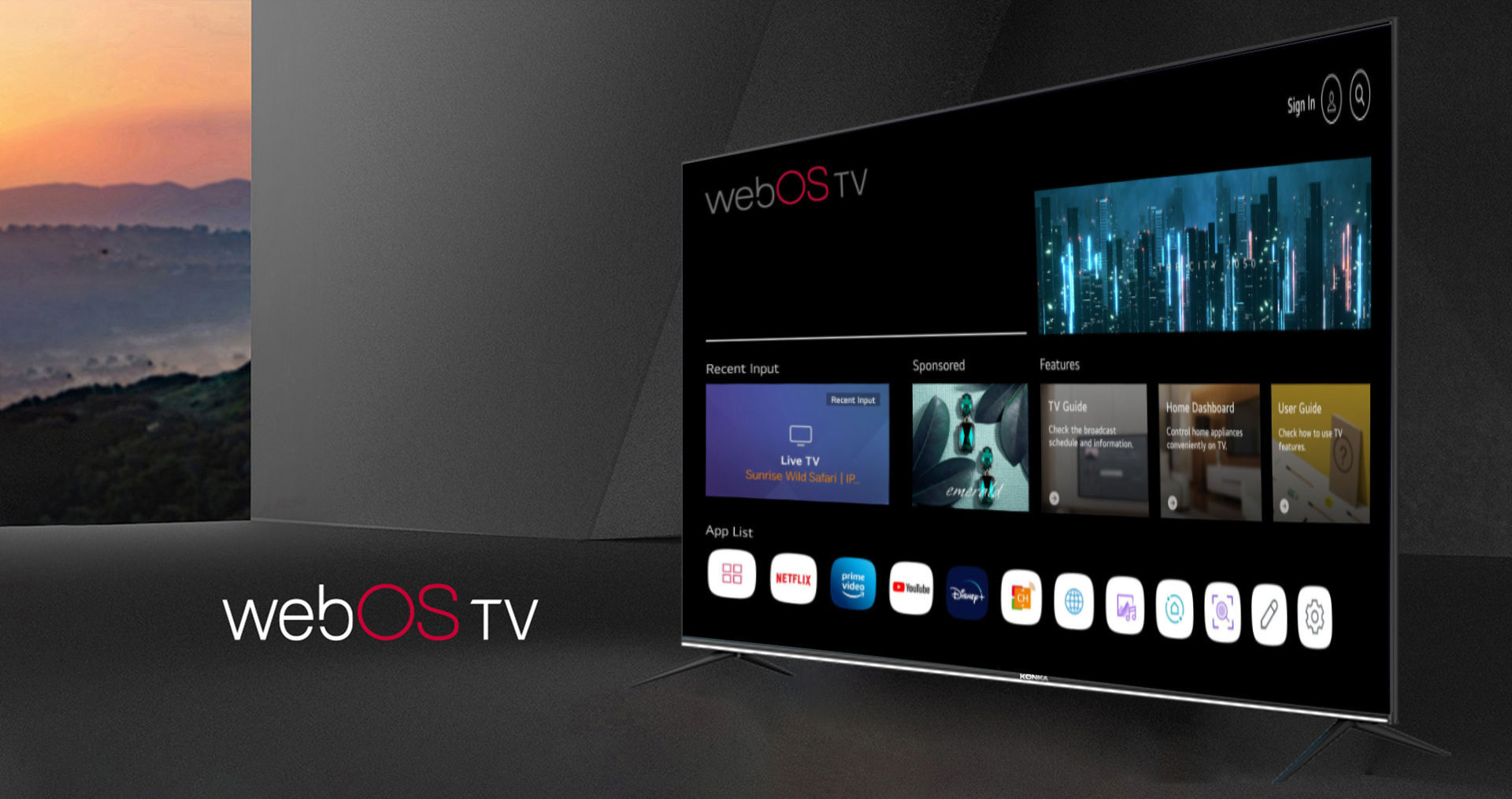 Latest Operating System
The lastest webOS renders the apps' user interface on a half screen, and looks neat and elegant. It supports switching between multiple tasks without the need to exit operation in the current user interface. So, you can directly preview and switch from an app/TV channel/movie/live streaming page using just the home key.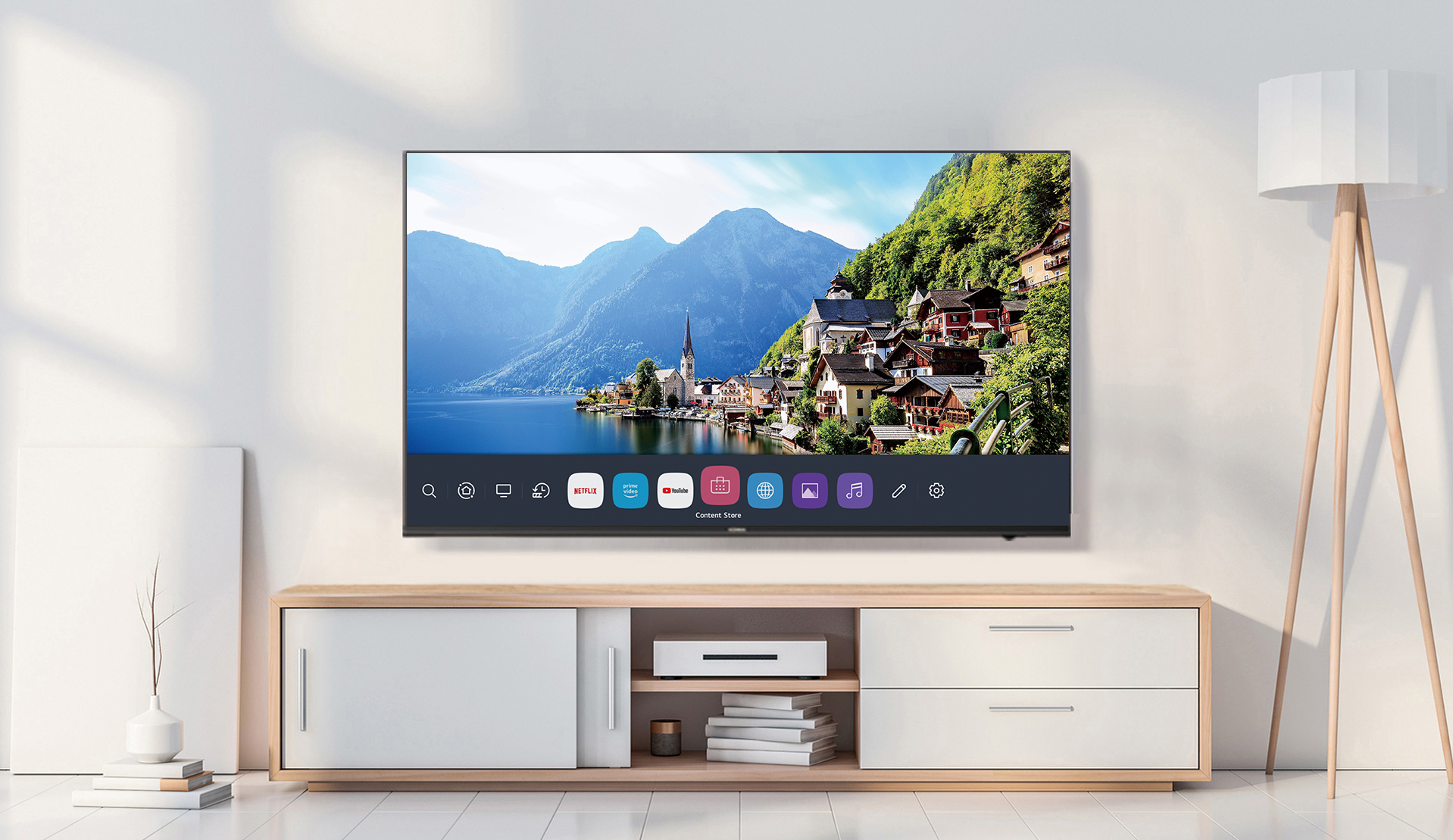 Fly Remote
KONKA 807 series also takes advantage of the new Smart Fly Remote. The Smart Remote is a very easy and quick device to navigate around to all the features and apps making typing a breeze with easy pointing ability as well as the conveniently placed scroll wheel.
4K UHD
The 807 series Smart TV's feature 4K resolution with onboard TCE processor. TCE stands for True Colour Enhancement, this feature enriches each pixel to reproduce magnificent colours, textures tones with a wide colour range.
HDR, Better Picture Quality
Equipped with HDR making the most of the boosted dynamic range and enhanced contrast. Great for enjoying movies, games or sports.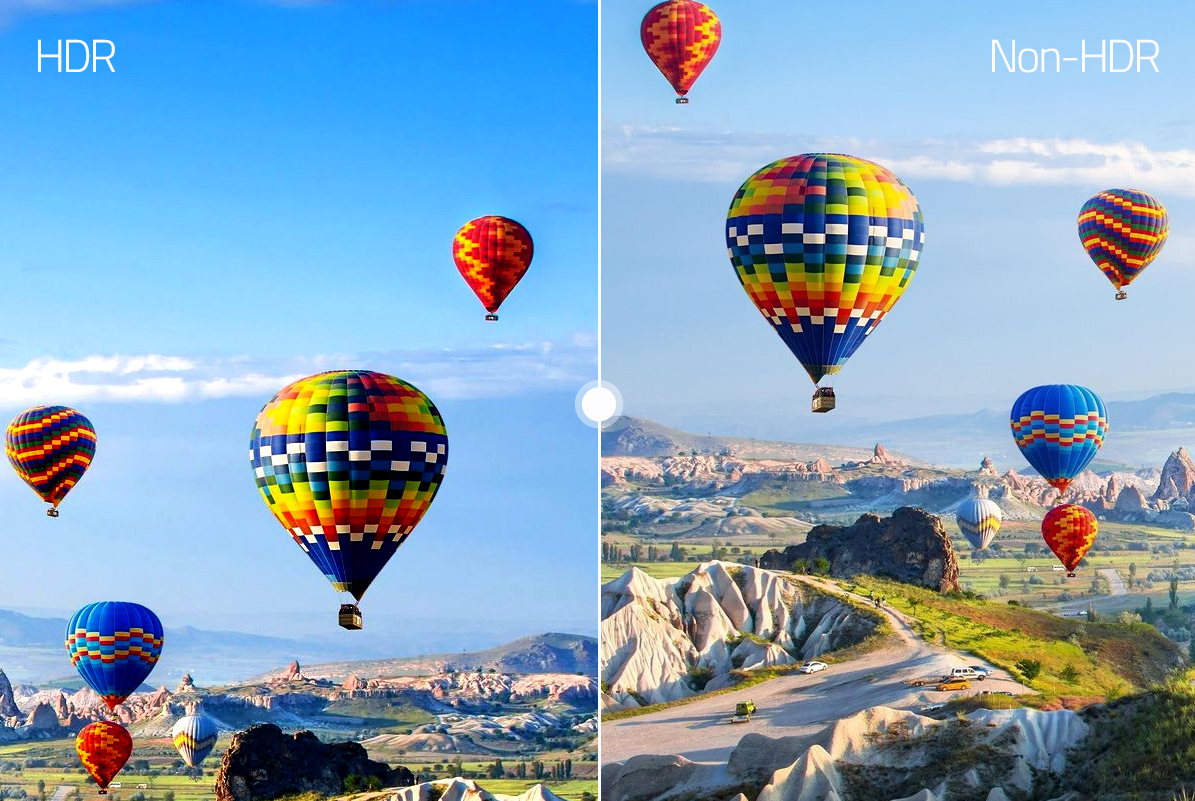 APP Contents Store
Comes with official licensing from apps including Netflix,YouTube and prime video etc.,plus a built-in contents store with more than 1000 apps available for download.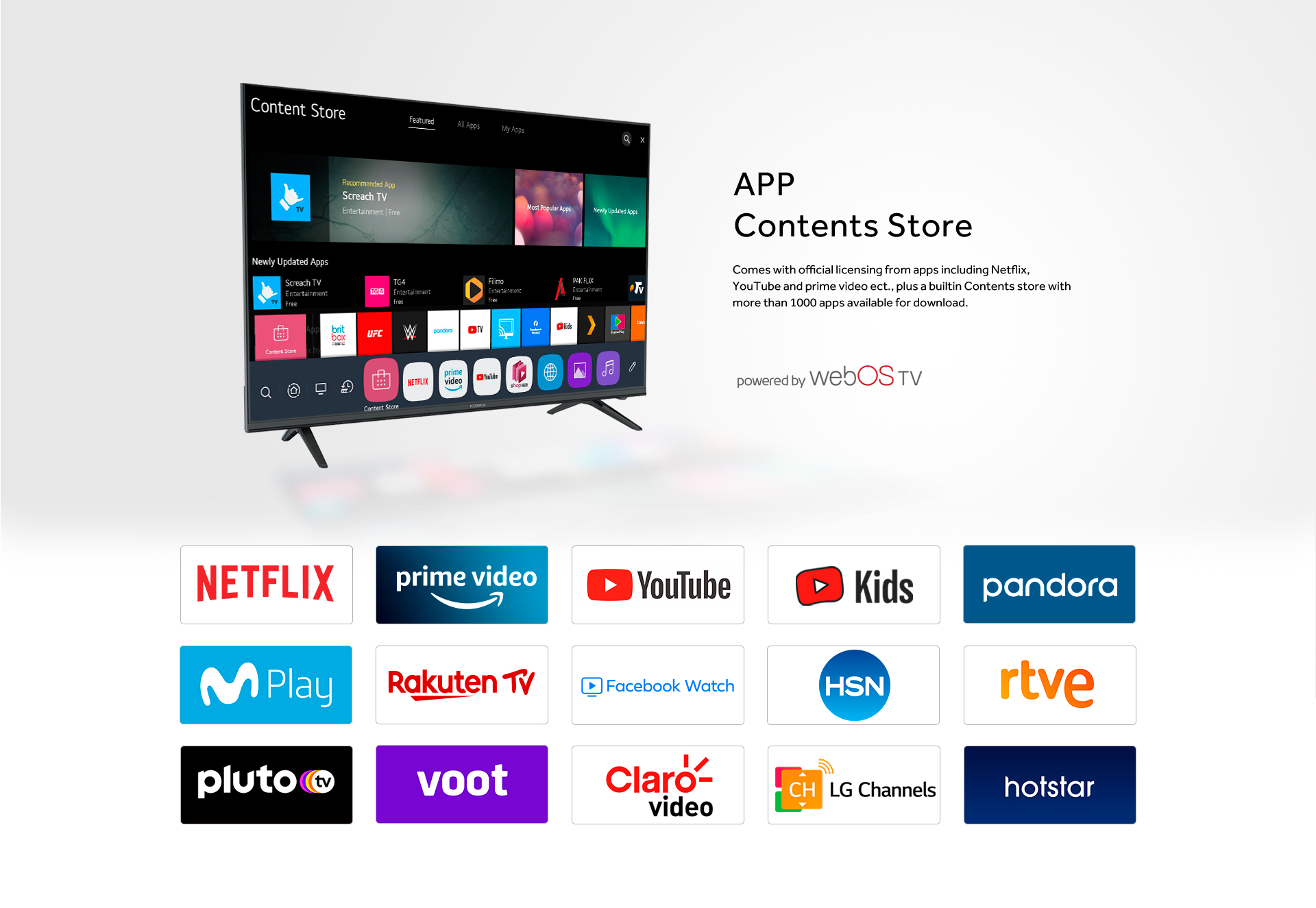 Wireless Screen Mirroring
The 807 Series is the first of our Smart TV's to have built-in compatibility with Windows 10 devices. Simply cast your screen as an extended or mirrored desktop over your WiFi network with compatible devices and software. Perfect for the home office & working from home.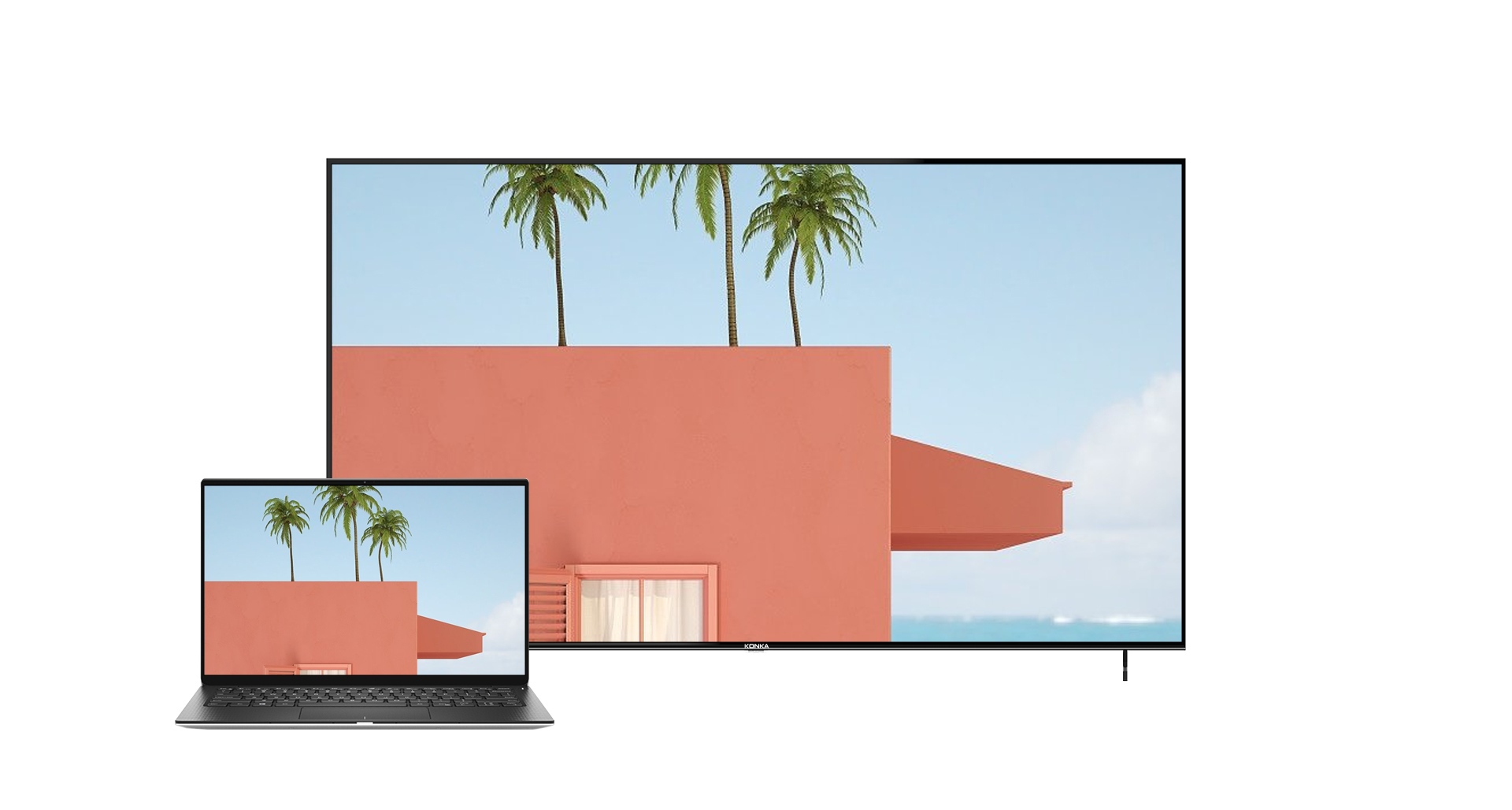 Motion Blur Compensation
No fear of high-speed motion pictures,the details of every frame are clearly visible.
Superb Sound
Stunning picture deserves stunning sound quality to match. The 807 sound system has been redesigned from the ground up to produce high quality sound to be truly in a class of its own. Deeper bass and realistic immersive surround sound capabilities straight out of the box to complete to total viewing experience.
Superior Performance
The 807 Series has a turbo charged Quad-Core processor. Extremely responsive, quick and efficient & capable of running multiple applications at once without lag. Topped with a Dual Core graphics processor the 807 series really packs a punch when it comes to performance!